Half of the professional armwrestling table works perfectly with the regulated lift, especially when it comes to bicep or wrist exercises in a standing position. Expandable table top, hand grips and legs are designed for an easy transport.
Measurements:
Height as assembled: 113 cm
Width as assembled: 45 cm
Length as assembled: 92 cm
Weight: 32 kg
General construction:
Structure: steel components
Frame: made out of steel profiles
Color of the frame: standard - yellow *
Legs: steel pipes covered with rubber quills
Table top: coated fabric PVC
Color of the table top: standard yellow *
Handles: steel / chrome
Pads: coated fabric PVC
Color of the pads: standard - red *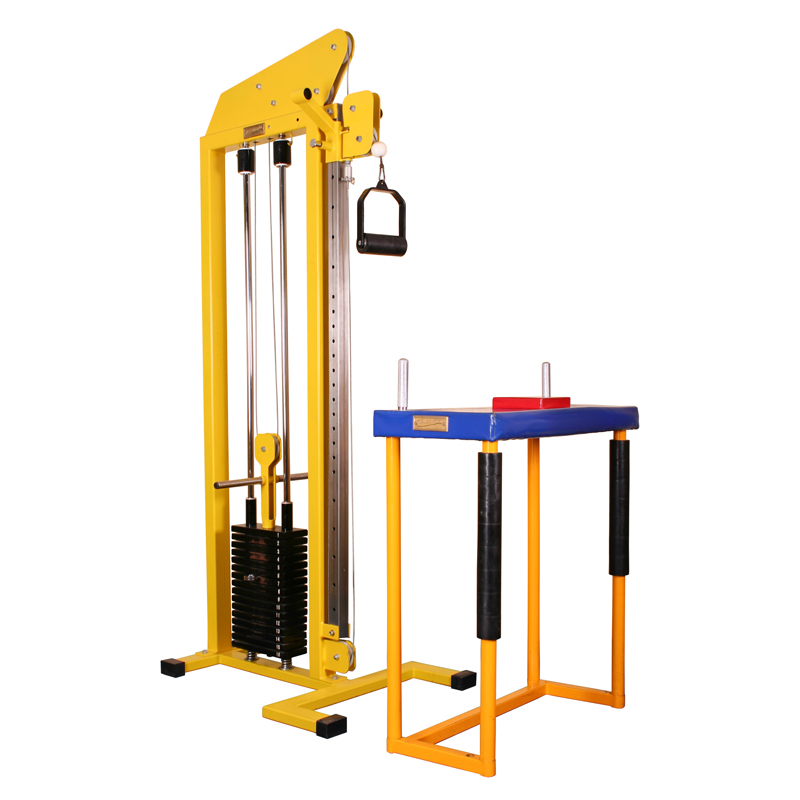 Exercises:
Working together with regulated lift, it is really useful for biceps or wrist exercises.
The whole set includes:
Table top, elbow pad, table structure, 4 x legs, Allen key S14, bolts M16
Expansion sets:
Aluminum plate of 1m/1m measurement
Countershaft for the table
It is possible to make the frame, feet and hand grips from polished stainless steel (for an extra charge)
* You can choose a different color from a wide range of available hues